Make brushing easy and fun!
Did you know that dentists recommend you start brushing your child's teeth as soon as their first tooth appears? Brushing can be easy and fun for you and your child.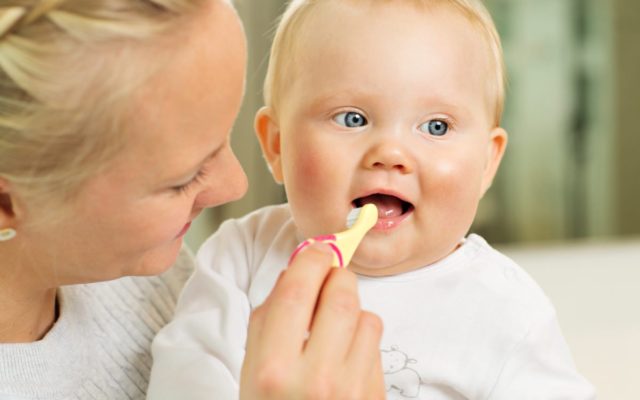 Usually, childrens' first tooth break through when they are around 6 months old. As soon as you see that first tooth, you should start brushing your baby's teeth twice a day – in the morning and in the evening – in order to get your baby used to daily brushing routines. For a small child, teeth brushing is a completely new experience! When you help your child get used to having a toothbrush in their mouth twice a day, that is a big and important step on their way to developing a good oral hygiene routine. Brushing can be an easy and fun bonding experience for you and your child.
It is important to make the routine a positive experience right from the start. Children love trying out things themselves. Let your child hold a toothbrush, play with it and try to brush their own teeth – it will make the whole process more fun! After a while, your child will look forward to it.
Is your baby biting down on the toothbrush, making it hard to brush properly? This is completely normal. Biting on a toothbrush is an instinctive behaviour to help soothe their gums as their new teeth begin to break through. Just make sure you choose a toothbrush that is soft, gentle and safe for new teeth and sensitive gums. Brushing your child's teeth should be fun and easy!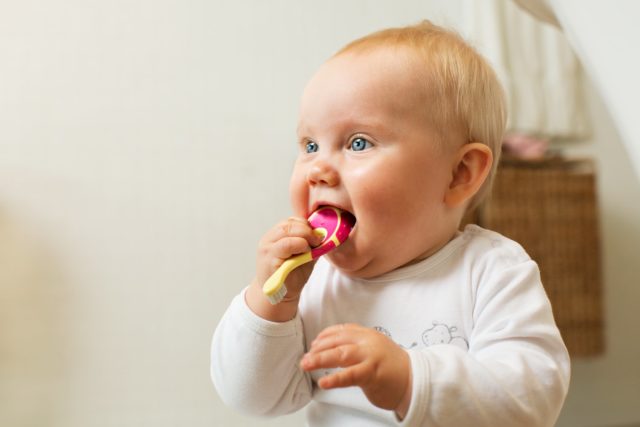 6 TIPS FOR GOOD DENTAL ROUTINES:
1. Start brushing your child's teeth with a fluoride toothpaste as soon as their first tooth appears. Children's first teeth usually start coming in at around 6 months, and by the age of 3, they usually have 20 baby teeth.
2. Help your child brush their teeth and explain what you are doing. Brush twice a day for two minutes, once in the morning and once before bedtime.
3. Brush gently, with small circular movements along the gums.
4. Remember small children can't spit. Be sure to choose a mild-flavoured toothpaste and use the right amount– no more than the size of a pea.
5. For babies, it is important to choose a gentle toothpaste with a mild taste and low fluoride content.
6. Since children have less Dexterity and motor skill development than adults, you should help brush your child's teeth. In Scandinavia, dentists recommend that parents help their children brush their teeth until they are teenagers.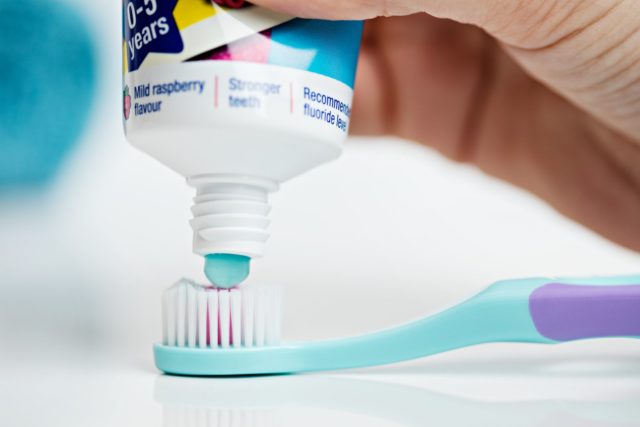 Remember to use the right amount of toothpaste – no more than the size of a pea for small children.