Sensitive Teeth During Pregnancy
Some women may experience having sensitive teeth during pregnancy. This is perfectly normal but may be uncomfortable. Do not worry, there are ways to help minimize your discomfort and ensure that your teeth are kept healthy and clean.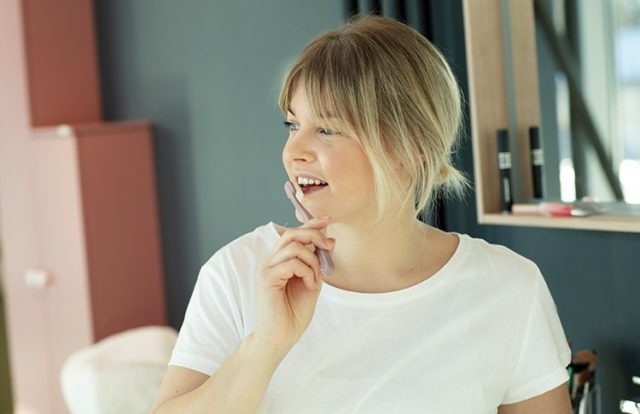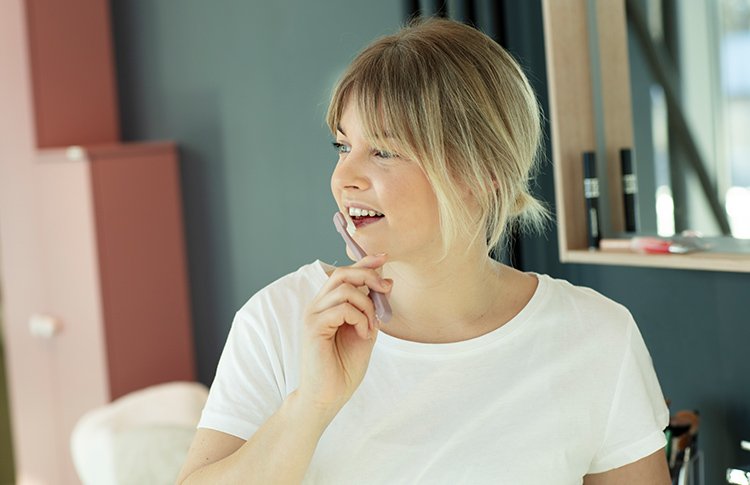 Taking care of your teeth is arguably more important when you are pregnant. As, taking care of yourself will benefit your baby. Issues such as sensitive teeth during pregnancy, are common but manageable symptoms. A good oral hygiene routine is a great place to start.
Why do Some Women get Sensitive Teeth During Pregnancy?
When you are pregnant fluctuations of hormones can lead to different symptoms which may affect your body in different ways. What some may not know is that pregnancy can also lead to oral care symptoms such as sensitive gums and teeth (1). This may occur even if you have no previous history of sensitive teeth. After you get pregnant factors such as temperature, acids and sugar may trigger oral discomfort or pain as a result of sensitivity.
Relief for Sensitive Teeth
There are ways you can try to relieve sensitive teeth. One suggestion is to try to avoid triggers, such as ice-cold drinks and sugary snacks (2). Also, remember to brush your teeth twice a day and floss daily. This will help prevent plaque build-up which may further irritate your teeth and gums. Thus, reducing the likelihood of the development of cavities and gum disease.
If your gums are also sensitive, try switching to a soft toothbrush. This will ensure that your teeth are properly cleaned whilst providing a gentle touch. Finally, talk to your dentist about your struggles and they will be able to provide you with further treatment if necessary.
Using Fluoride Toothpaste When Pregnant
Another suggestion is to use a toothpaste that is specially formulated for sensitive teeth, such as the Sensiwhite Sensitivity Protection Toothpaste. Some may be concerned about fluoride in toothpaste when they are pregnant. Worry not, this is not an issue as long as you use toothpastes that contain the recommended fluoride levels. There are no known risks when using fluoride toothpaste whilst pregnant (1). In fact, fluoride helps keep cavities at bay which can be a cause of sensitive teeth (3).
All in all, a consistent oral care routine will benefit you and thus your baby too.
SOURCES:
National Dental Care. (2020, May 3). Fluoride Toothpaste: Should you avoid it when pregnant? Link to page.

Salinas, T. J. (2019, October 15).

What causes sensitive teeth, and how can I treat them?

Mayo Clinic.

Link to page.
Amaechi, B. T., & Van

Loveren

, C. (2013). Fluorides and non-fluoride remineralization systems. In

Toothpastes

(Vol. 23, pp. 15-26). Karger Publishers.