European sustainability award for Jordan's environmentally friendly toothbrush
Our environmentally friendly toothbrush, Jordan Green Clean, was recently named the winner of the Best Recycled Plastic Product of 2019.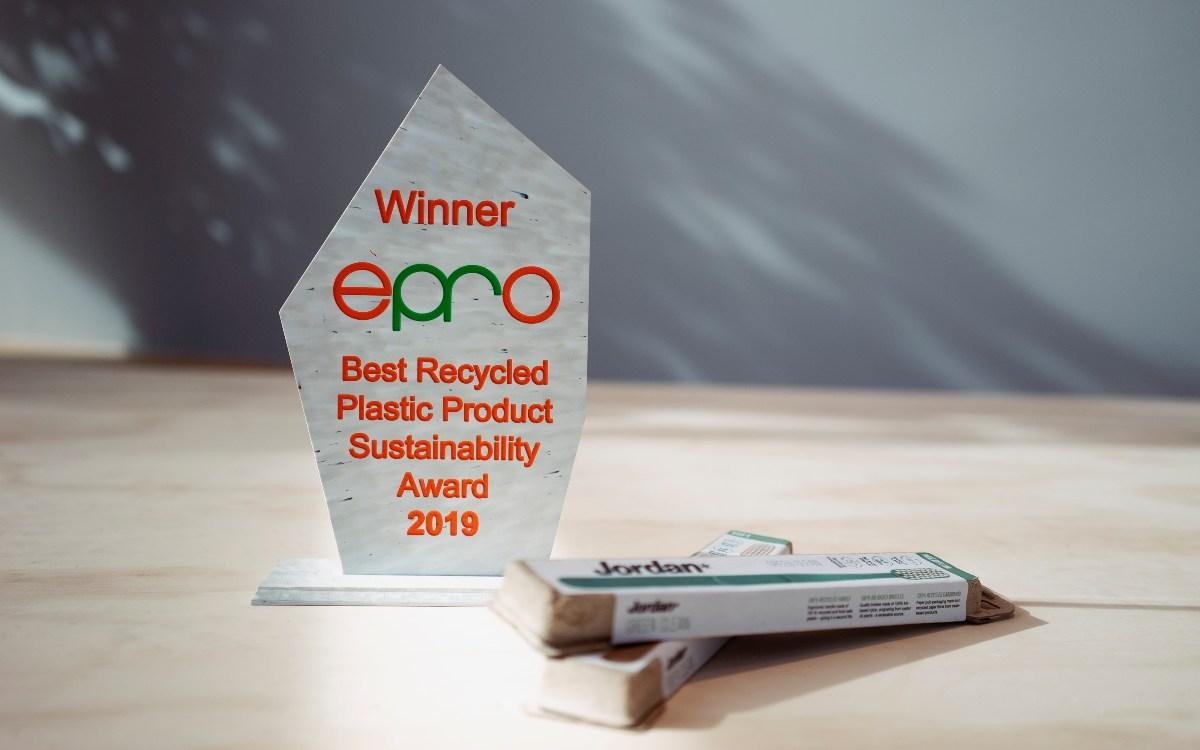 The award was presented by the EPRO, European Association of Plastics Recycling & Recovery Organizations. It was presented in London on March 7, 2019, in connection with a two-day sustainability conference. The award was given to the Jordan Green Clean toothbrush, an environmentally friendly toothbrush. The purpose of the prize is to recognize innovative and sustainable products made from recycled plastic and is handed out every other year.
100 percent recycled consumer plastic
During the awards ceremony, the president of PlasticsEurope, Javier Constante, said that Orkla Home and Personal Care, in the battle for the sustainability award, swept all competitors aside with the toothbrush Jordan Green Clean, which has been very well received by consumers since its launch in 2018.
Our environmentally friendly toothbrush is made from 100 percent recycled consumer plastic of high quality. Addiontally, it uses cardboard packaging instead of plastic. The bristles are made of bio-based nylon, making it vegan friendly compared to other sustainable options. These alternatives often use pig hair bristles.
"The winning product is innovative and a fantastic ambassador for recycled plastic," says the EPRO chairman of the board, Peter Sundt.
Appreciates the recognition
Daniel Bondeson, Senior Product Developer at OHPC, says the Oral Care team is over-joyed with the success of the Jordan line. This includes the environmentally friendly toothbrush.
"We are so pleased to have received this important award, especially considering the tough competition. We hope the award will inspire designers, manufacturers and other key players to continue the journey for more circular thinking in the work of developing new products that also respond to trends and quality requirements.
We also hope that the recognition Green Clean has now received, clearly shows the need for better infrastructure and sorting of recyclable plastic," says Daniel. He adds that Orkla has committed itself to switch from virgin fossil plastic to recycled or bio-based alternatives.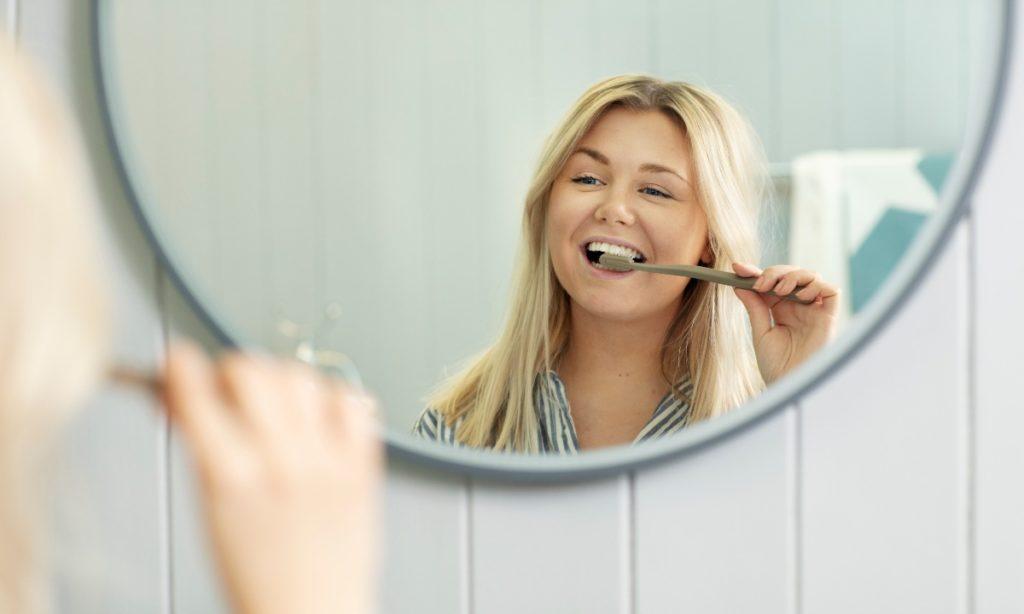 ABOUT THE EUROPEAN ASSOCIATION OF PLASTICS RECYCLING AND RECOVERY ORGANIZATIONS (EPRO)
All EPRO members work to meet and exceed both EU and national packaging requirements, and are committed to:
• Exchanging and publishing important information
• Developing new strategies to recycle waste from plastic packaging in accordance with the EU's waste and recycling strategy
• Supporting technology projects designed to increase efficiency and profitability in the recycling industry across Europe.
• Evaluating new technology and stimulating improved quality and value of used plastics.
EPRO has 21 member organizations including 18 European countries as well as South Africa and Canada.