How to use dental floss correctly
If you haven't been using dental floss up until today, it's good to know that it's never too late to start. In fact, flossing is more important than you think and can prevent cavities in the areas you can't reach with your toothbrush. But how to use dental floss correctly?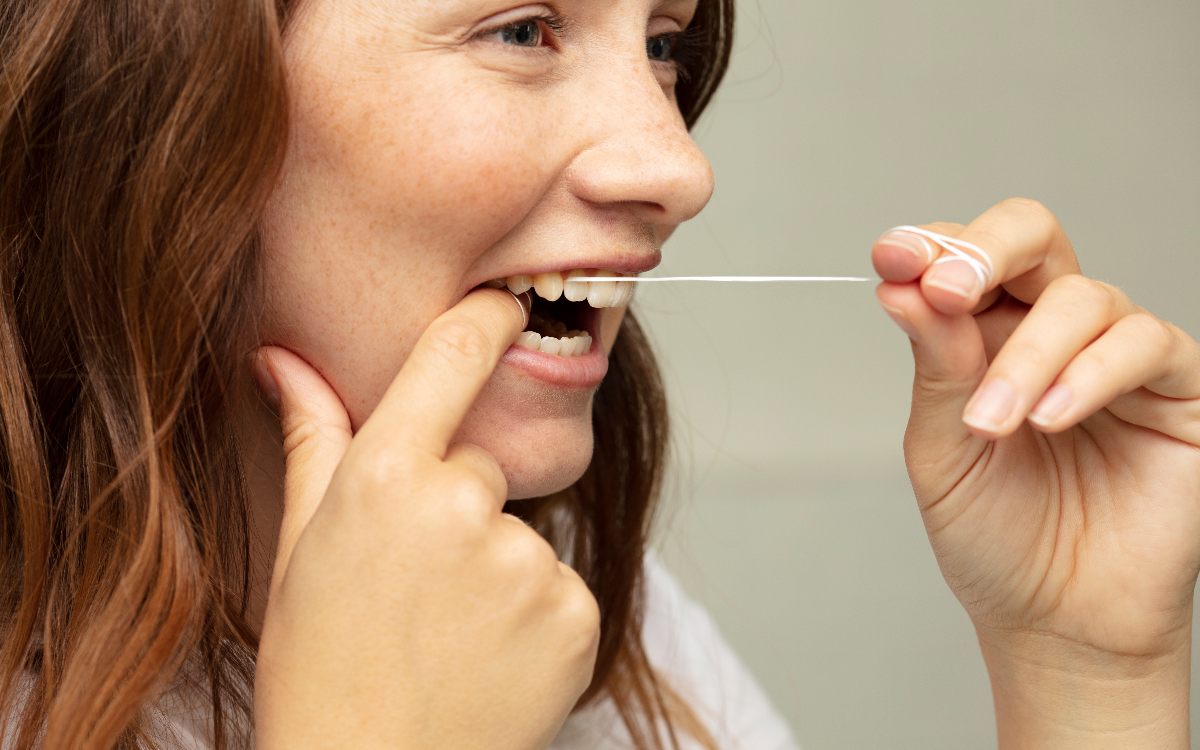 Dental floss is a great supplement to clean the sides of your teeth which you're not able to reach with your toothbrush. If you use it in addition to a toothbrush, you will be able to remove daily formed plaque on all five sides of each tooth, containing many bacteria.
HOW TO USE DENTAL FLOSS CORRECTLY?
• Pull out a suitable amount of dental floss from the packaging and tear off
• Twist the floss around both index fingers and use them to clean the lower jaw
• In order to clean the upper jaw, keep the floss twisted around the index fingers, but use the thumbs as a support
• The floss files down between the teeth and down to the gums. Be careful to avoid damaging the gums
• Pull the floss up and down to make the whole tooth clean
Do you find it difficult to use regular dental floss? It can be of great help to use a flosser with a handle, such as the Easy Clean Flosser. The long handle with rubber points provides a good grip and the flosser head can be easily replaced when worn out.
3 FUNCTIONS IN 1 FLOSSER
A product many people have as their favorite is our 3-in-1 flosser. It has three functions in one and makes it easy to clean your teeth, even on the go. So that you never have to skip a flossing session.
• Tooth threads effectively removes plaque between teeth
• Tooth sticks removes food between the teeth
• Tongue scrapers removes the bacteria on the tongue and ensures fresh breathing
FLOSS BEFORE OR AFTER BRUSHING?
"How often should you use dental floss?" and "Should you use dental floss before or after brushing?" are both common questions. Using a flosser once a day is sufficient for the vast majority of people. However, feel free to use it more often.
As many "forget to use it" or don't care using dental floss, it may be a good idea to include it in your daily tooth brushing routine. Fluoride toothpaste can have a greater effect after cleaning with thread, but the chances of you remembering it is also greater before the tooth brushing. It may seem unnecessary to floss when the teeth feel clean, but it is necessary to clean all five sides of the teeth sufficiently.
Jordan has custom made product solutions to suit different needs, preferences and life phases. Find the dental floss that works best for you.