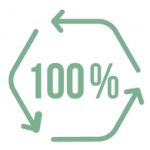 134 225 kg virgin plastic replaced with 100% recycled plastic in toothbrush handle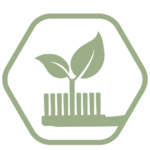 10 479 kg fossil-based bristles replaced with 100% bio-based bristles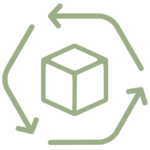 50 539 kg virgin plastic replaced with 100% recycled cardboard packaging
From the first tooth
Green Clean also has kids products, from the award-winning adult brush in a kid's size for 5+, toothpaste for every age, and our renowned baby brush 0-2 years in recycled materials with bio-based bristles.
Jordan Green Clean Product Line
Effective cavity protection with Green Clean
Many think they have to compromise on effect in order to help the planet. With Jordan Green Clean Toothpaste this is not the case. The ingredients fluoride and xylitol provide effective cavity protection and contribute to keeping your teeth healthy, giving you one less thing to worry about.
Read more
From recycled plastic to toothbrushes
By using recycled plastic, we re-use existing plastic material such as yoghurt cups instead of producing new raw materials. We are also contributing to giving used plastic a value by purchasing it, and thereby reducing the chances of plastic ending up in the ocean and on landfills. Making the toothbrush handle of 100% recycled plastic requires many steps of sorting, cleaning and testing to create the high-quality Green Clean toothbrush available in stores.
Let's guide you through the journey from a yoghurt cup to a toothbrush, and how we ensure safe and high-quality toothbrushes that don't compromise on effectiveness.
Green Clean interdental
Did you know that while brushing your teeth is important, you only clean around 65% of the teeth's surfaces with brushing alone? Choose your favourite Green Clean interdental product to ensure a total cleaning.