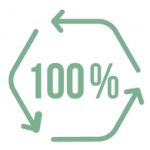 80732 kg virgin plastic replaced with recycled plastic in toothbrush handle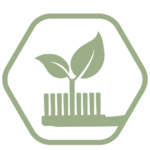 6274 kg fossil-based bristles replaced with 100% bio-based bristles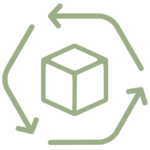 30282 kg virgin plastic replaced with 100% recycled cardboard packaging
From the first tooth
Green Clean also has kids products, from the award-winning adult brush in a kid's size for 5+, toothpaste for every age, and our renowned baby brush 0-2 years in recycled materials with bio-based bristles.
Sustainable Oral Care without Compromise
GOOD FOR THE PLANET
All of the material is carefully selected with the environment in mind, nothing is left to chance.
SUPERIOR FUNCTIONALITY
Sustainability is combined with outstanding functionality, giving you the best of both worlds.
AESTHETIC DESIGN
Modern & minimalistic Scandinavian design for a more stylish you.
Jordan Green Clean Product Line
Effective cavity protection with Green Clean
Many think they have to compromise on effect in order to help the planet. With Jordan Green Clean Toothpaste this is not the case. The ingredients fluoride and xylitol provide effective cavity protection and contribute to keeping your teeth healthy, giving you one less thing to worry about.
Read more
Green Clean interdental
Did you know that while brushing your teeth is important, you only clean around 65% of the teeth's surfaces with brushing alone? Choose your favourite Green Clean interdental product to ensure a total cleaning.
Sustainability tip 1
Remove the cap before discarding for easier recycling of the toothpaste tube. Jordan Green Clean toothpaste tubes are recyclable.