Step 1 baby toothbrush is 20 years old
From the first tooth
Good dental care routines start from the very first tooth, and Jordan Step 1 (0-2 years) has been the perfect toothbrush for babies since 2003.
The celebrated toothbrush is tailor-made for baby teeth. Jordan Step 1 won the Red Dot design award in 2005, and is designed with ultrasoft bristles, a soft rubber biting ring for babies' gums and an ergonomic handle that fits both large and small hands.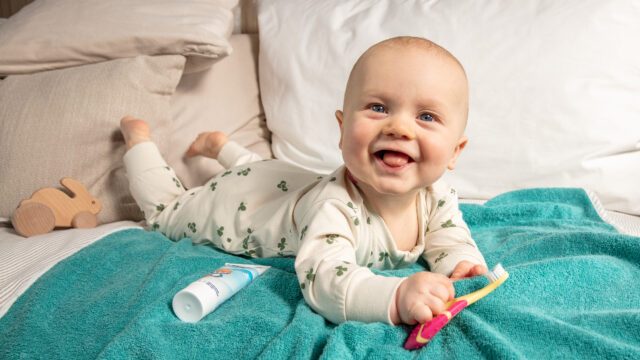 Jordan Step 1 baby toothbrush
The baby toothbrush is also created with a toothpaste indicator situated on the brush head. The two blue dots visible on the bristles are in fact the marker for how much toothpaste you should put on. The toothpaste indicator can also be found on the Jordan Step 2 and Step 3 toothbrushes.
Our 20 year old toothbrush helps make the first step in establishing healthy and happy dental care routine for a baby.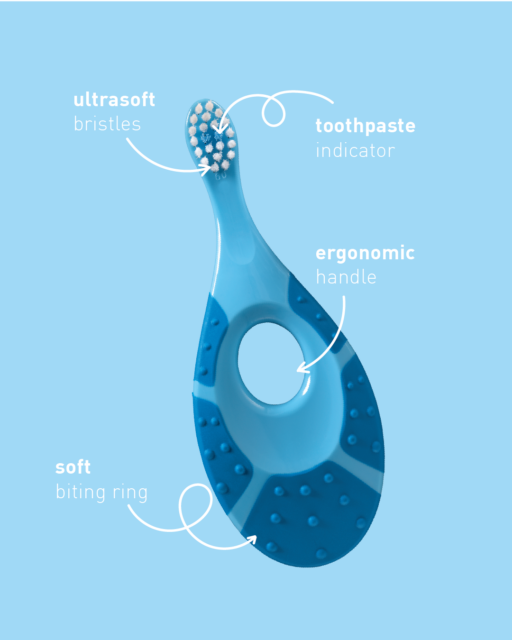 Pssst!
Did you know that our Step 1 toothbrush is also used to brush dogs teeth? Definitely a favorite amongst our best friends.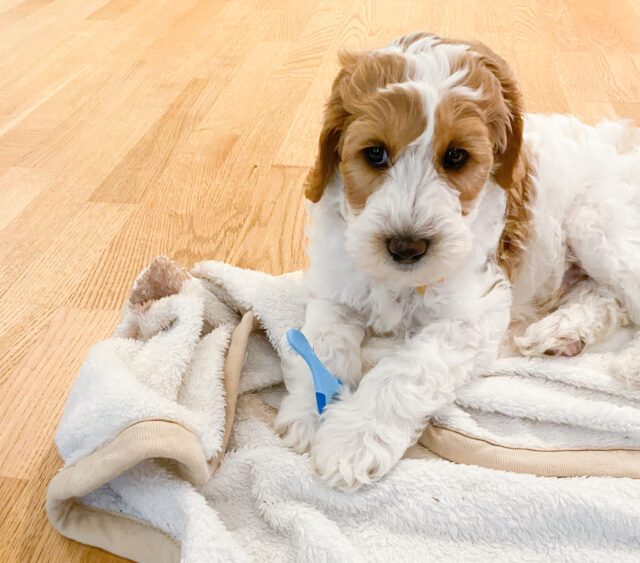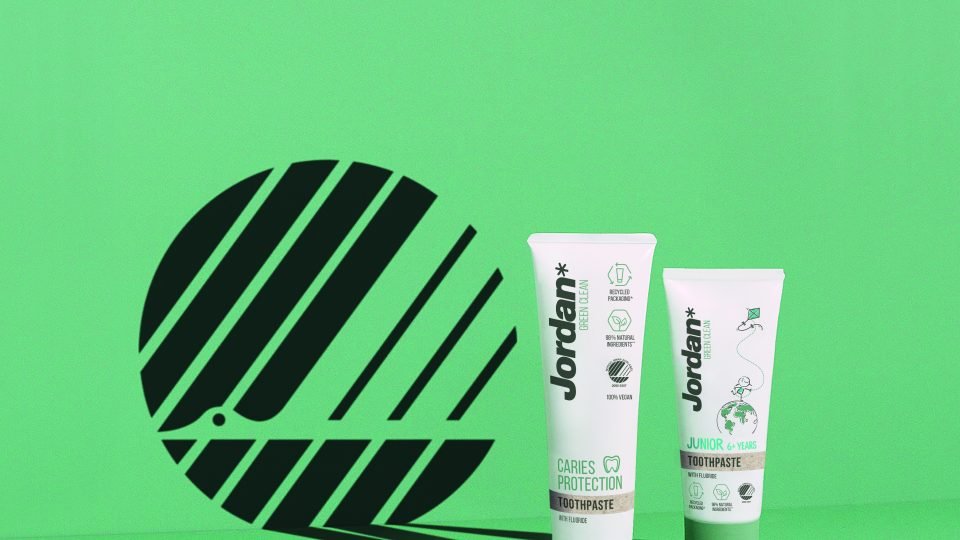 The Nordic Swan Ecolabel: What is it and why does it matter?
It goes without saying that strong and healthy teeth are what most of us aim for when we go through our oral hygiene routine. Luckily…
Read more
Jordan's Story
It was a Danish comb maker who began it all. William Jordan was born in Copenhagen on the 22nd of January 1809 and grew up…
Read more