Environmentally friendly toothbrush for kids
You may have seen our environmentally friendly toothbrush Green Clean, which is designed with both you and the environment in mind? Did you know that this toothbrush for children as well? Green Clean Kids is perfect for children aged 5-10 years.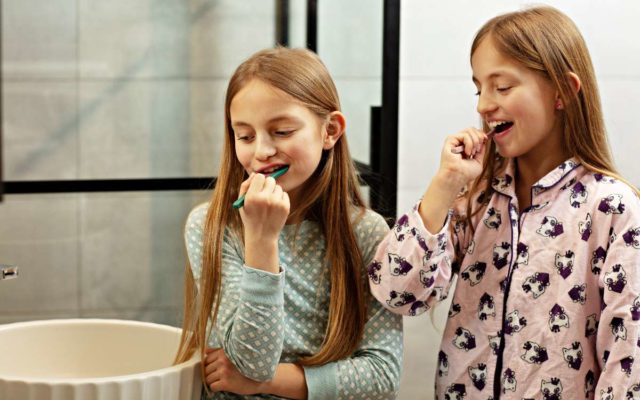 Jordan Green Clean toothbrush combines functionality and sustainable materials, with a modern design by Andreas Engesvik, ergonomic handle and quality bristles. We took the same with us when we designed the same toothbrush in the right size for children.
Take Care of the Children's Dental Health
It is individual when children should start brushing their teeth themselves. However, a rule of thumb is to start at 11-12 years of age. Until then, you should teach your children at an early age that brushing their teeth is as essential as washing their hands or taking a bath.
With Jordan Green Clean Kids you can take care of your children's teeth at the same time as being more environmentally friendly. The toothbrush have an extra soft bristle adapted to children's teeth. It comes in three colors: pink, blue and green.

Environmentally Friendly Toothbrush for Kids
Just like the Green Clean adult toothbrush, our children's toothbrush is made in the same way with children and the environment in mind:
The ergonomic handle made of 100 percent recycled plastic which gives new life to existing material.
Extra soft quality bristles made from 100 percent bio-based nylon which comes from castor oil plants – a renewable resource.
The packaging is made from 100 percent recycled paper fibres from paper-based products.
The label on the packaging is made of FSC- and PEFC-certified paper, which ensures that the wood's raw material originates from sustainably managed forests.
This means that 90 percent of the total product, including the packaging, is made from recycled materials. It minimizes resource consumption and gives new life to existing materials. The remaining 10 percent consists of the bristles – which are made of bio-based nylon.