NEW: Jordan Clean Smile Electric Toothbrush
The Jordan Clean Smile series is a new generation of electric toothbrushes that makes it easy to keep your teeth clean by utilizing our SoftCleanTM Technology.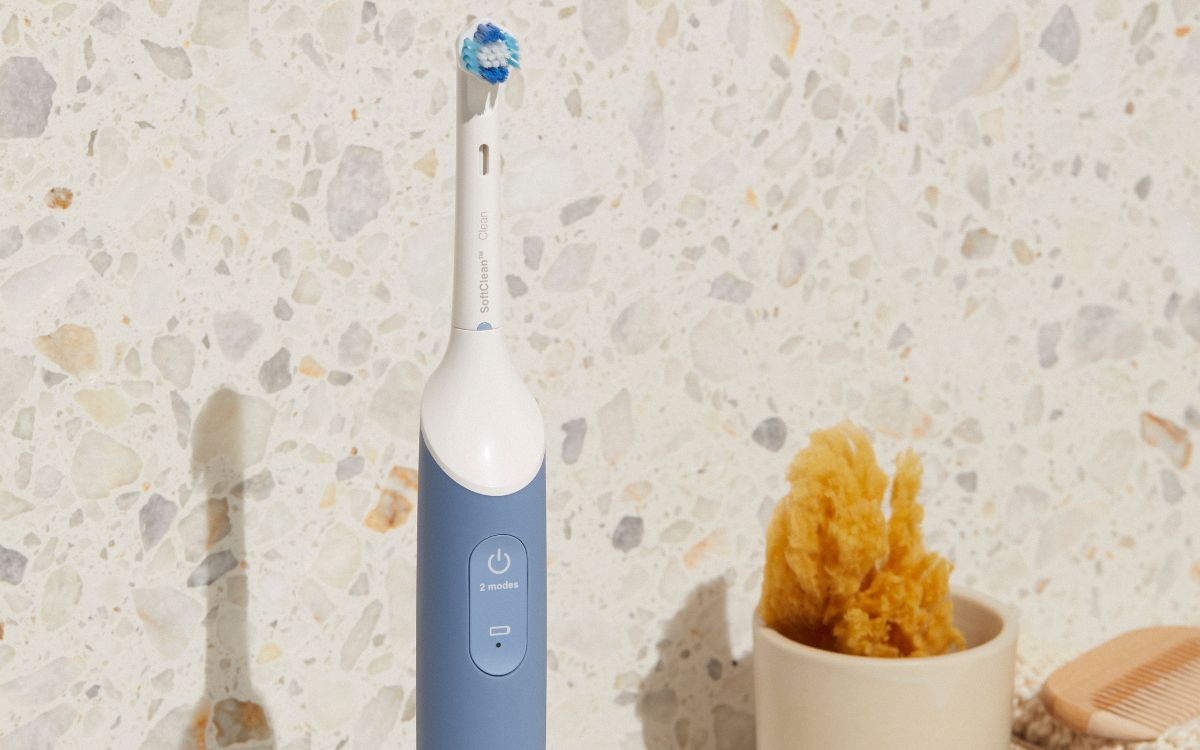 Inspired by a Scandinavian design approah for simplicity and user-friendliness, the series combines the effectiveness of an electric toothbrush with the ease-of-use of a manual one. Developed in collaboration with leading Scandinavian electronic goods company, Wilfa.
TOP QUALITY WITH EFFECTIVE CLEANING
The Jordan Clean Smile series provides a top-quality and effective cleaning. The oscillating brush head technology provides a thorough cleaning and with 2 speed modes you are able to select the preferred intensity. The Jordan Clean Smile also comes with a long lasting battery, giving you 3 weeks brush time per charge. In addition, we know that life is busy and it is easy to forget charging, therefore we developed a quick charge option, giving you 1 week of brushing time in just 20 minutes.
The built in timer and pressure sensor also helps ensure that you get the best brushing experience, following the 2-minute recommendation by dentists and prevents hard brushing.
WHY CHOOSE AN ELECTRIC TOOTHBRUSH?
Electric toothbrushes have documented efficacy. Furthermore they are proven to remove more plaque than a manual toothbrush. Electric toothbrushes do most of the work for you. They provide you with a higher number of brushing motions per cleaning compared to moving a regular toothbrush back and forth.
When brushing with an electric toothbrush you need to brush and focus on each surface of your tooth separately. Studies have shown that people are more focused when brushing their teeth in this way. Thus, it can improve the final cleaning results. The built-in timers that you find in electric toothbrushes also make sure that you brush long enough. There is documented proof that brushing for 2 minutes removes more plaque than brushing for the average 45 seconds.
Electric toothbrushes can also help people who are struggling with different issues. For example a built-in technology that prevents you from brushing too hard. Electric toothbrushes can also be very helpful for anyone with limited mobility. This includes people with carpel tunnel, arthritis, and similar conditions as it is very easy to use.