#EasyGreenChoice: Share your tip to win
April is our #EasyGreenChoice-month, where we highlight choices for a more sustainable everyday life. Join us in celebrating both small and big ideas by sharing your "easy green choice", and get the chance to win a year's worth of Jordan Green Clean products.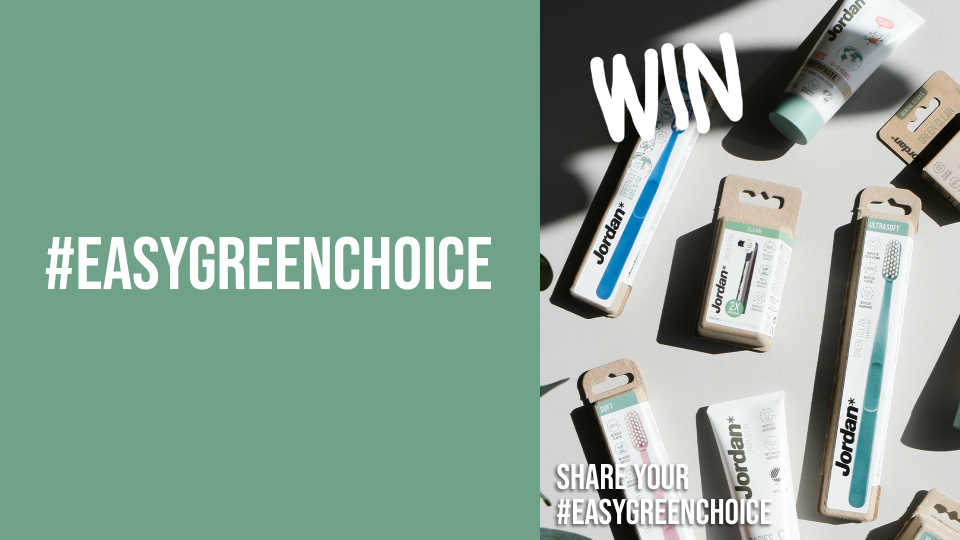 Our goal with making Jordan Green Clean and our sustainable innovations, is to make it easier to choose sustainable oral care options, without compromising on effectiveness.
It might seem like a tiny contribution to choose a toothbrush made from recycled plastic, but together all of the small changes add up. Did you know that from the end of 2018 to 2021, our consumers have saved 134 225 kg virgin plastic by choosing a toothbrush made from recycled plastic? That's quite a number, considering how light a toothbrush is!
In 2021 we asked our followers to share their #EasyGreenChoice, and we are now doing it again. Here's how it works:
How to join #Easygreenchoice
Share your easy green choice on Tiktok, Instagram or Facebook with the hashtag #EasyGreenChoice.
Remember that your profile has to be public on Tiktok and Instagram, and your Facebook post has to be public for your contributions to be visible to Jordan.
The competition is in no way sponsored, endorsed, administered by, or associated with Facebook, Instagram or Tiktok.
When are the winners chosen?
You are welcome to share your easy green choices all year round, but we chose winners based on tips posted between Earth Hour on the 26th of March, and before the end of April 2022.
Prize and additional conditions
The price consists of a year's supply of each of Jordan Green Clean products, including the following items:
The new Change brush with refill heads
4 tubes of toothpaste
1 flosser handle with refills
One 4-pack of electrical brush heads
2 packs of dental floss
2 pack of dental sticks
Additional kids products from the Green Clean line if you have kids
You have to be 18 years old to participate. The prize can not be exchanged for money or other products.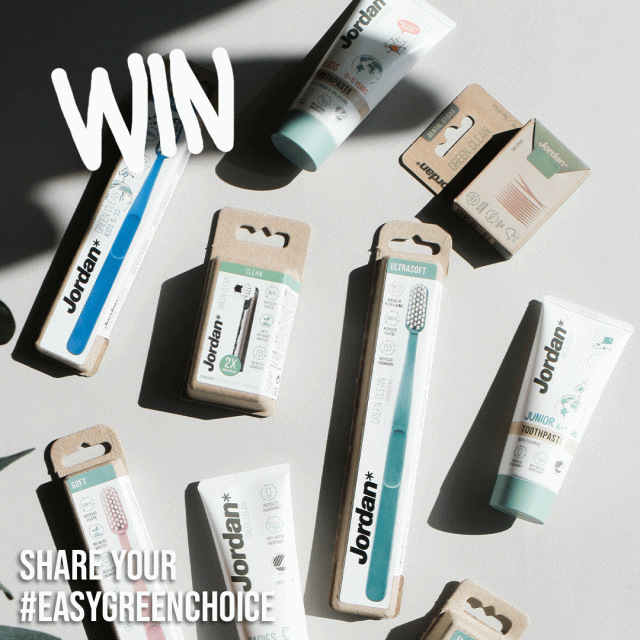 Some previous #EasyGreenChoice contributions:
Reduce by bringing your own coffee cup
View this post on Instagram
Reuse by using food scraps for plant nutrition
View this post on Instagram
Recycle where you can, giving new life to the material
View this post on Instagram