Jordan wins award for recycled packaging
Jordan has previously won several awards for its sustainable range Green Clean. This time in the international and highly regarded packaging competition, WorldStar, where Jordan received the award for the Green Clean recycled packaging.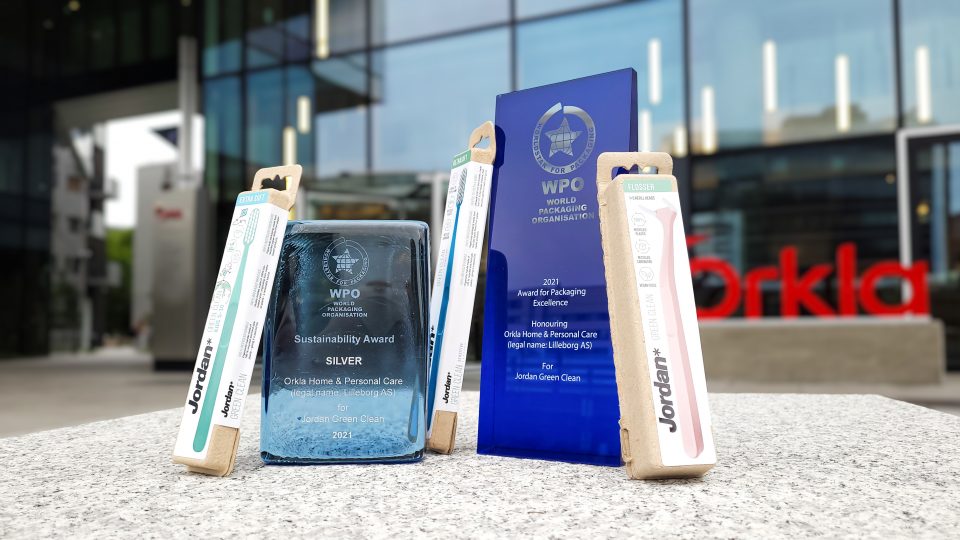 The award was presented by the World Packaging Organisation who has been organizing the international WorldStar award since 1970. The Jordan Green Clean packaging also received the silver medal in the WorldStar Special Awards within Sustainability.
100 percent recycled packaging
Jordan received the award for the Green Clean recycled packaging, which is made of 100% recycled paper fibres and replaces the commonly used plastic packaging for toothbrushes. As such, giving the paper materials a second life.
The jury's reasoning stated, among other: "It is brave to move away from transparent packaging, even when the product label has a picture of the toothbrush in real size. The packaging is well adapted to the toothbrush, which is made of recycled plastic."
Furthermore, in the reasoning for awarding the recycled packaging with silver in the Special Awards for sustainability, the jury stated: "The packaging is not only made from 100% recycled material but is also easily recyclable. For the consumer, a mono-material packaging is more convenient when throwing away for recycling, than other solutions where materials are mixed. For recyclers, often experiencing cardboard packaging mixed plastic, this should be a preferred option."
In order to participate in WorldStar, participants must have won a prize in a local competition. In the Nordic countries, winners of the ScanStar Prize, organized by the Scandinavian Packaging Association (SPA), are given the right to participate in the worldwide competition. Jordan Green Clean was among the winners in this competition in Norway in September last year and thus secured the opportunity to also compete in WorldStar.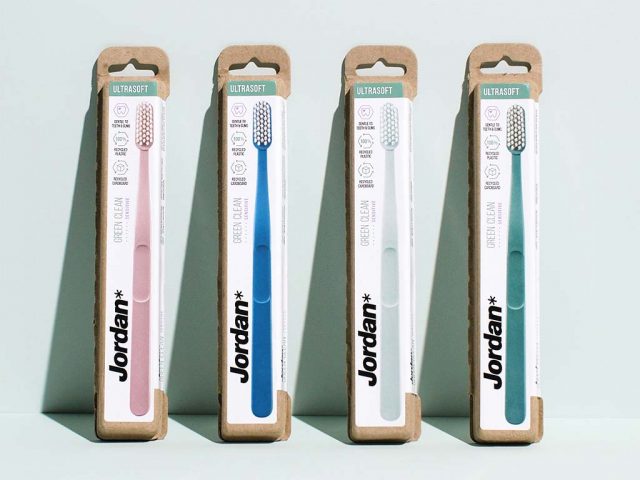 inspired by the recognition
The innovation team based in Oslo in Norway is very pleased and inspired by the award to continue their work with implementing more sustainable packaging.
Daniel Bondeson, the senior product developer, adds: "It's a pleasure to receive an award for our innovative packaging which we believe has greatly contributed to the success of the Jordan Green Clean toothbrush. It shows the importance of taking the time to develop concepts in their entirety, especially when it comes to sustainability."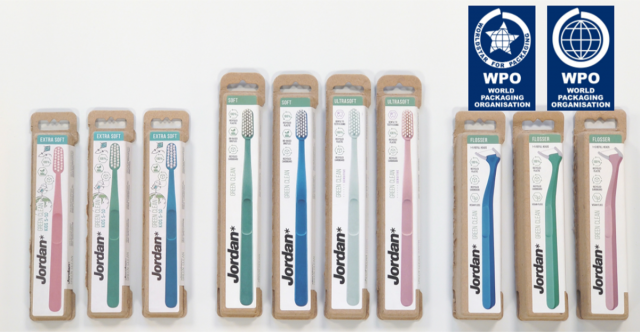 About WorldStar
Annually selects the best packaging solutions in several categories worldwide.

Established in 1970.

Organized by the World Packaging Organization (WPO).

The goal is to increase awareness of the importance of packaging, and to promote good and future-oriented design.