Sustainable brush heads for electric toothbrushes
About time! Finally are sustainable brush heads for electric toothbrushes available. They are made with 50% recycled plastic and are compatible with most electric toothbrushes.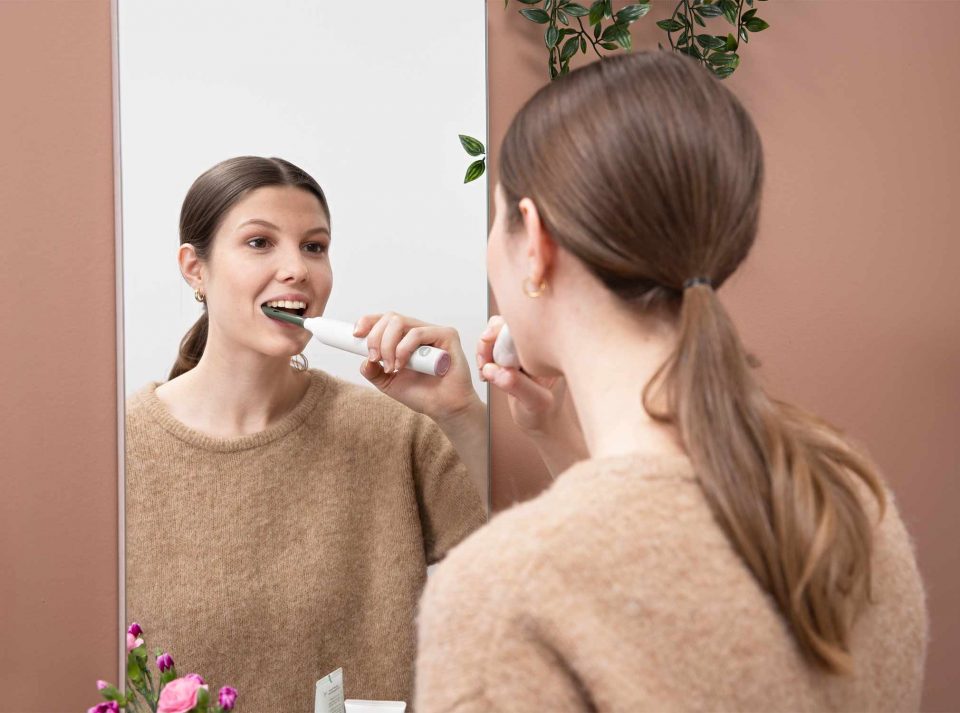 sustainable brush heads
The new Jordan Green Clean brush heads are sustainable brush heads made with 50% recycled plastic. The packaging is made of 100 % recycled paper fibers. Moreover, the bristles are made of 100 % bio-based nylon originating from castor oil, which is a renewable resource. By using recycled material, we maintain the value of materials for as long as possible, and follow the philosophy of a circular economy. As such, we minimize waste and resource use, giving products and materials new lives.
The brush heads give you an efficient and gentle cleaning. Each head is divided into three cleaning zones, each with their own special function. In addition, our brush heads are anatomically shaped and modelled on the shape of our back molars to "hug" each tooth. This allows our brushes to make maximum contact with the entire tooth surface.
compatible with most electric toothbrushes
The best of all, these brush heads are compatible with most electric toothbrushes that use rotating technology. The majority of the brushes you find on the market use this technology, including Oral B. See full list here.
Just as with regular toothbrushes, it is important to change the brush head of your electric toothbrush every 3 months, or earlier if needed. Research shows, when the bristles are worn they are not as effective and remove less plaque than a new brush head. Thus, changing the brush head every 3 months will contribute to healthier and cleaner teeth.
Designed for family members
The brush heads have different colour codes at the bottom of the head that can be used to identify which brush head belongs to the different family members. For instance, mum could have the white one, dad the blue and the daughter the pink one. Thus, this makes it easy to separate the same style brush heads from each other in the family or couple household.
Read 3 advantages of electric toothbrushes