Interdental brush with refill heads
What if you didn't need to throw away the whole interdental brush after using it? The new Jordan Brush Between is an interdental brush where you can refill the brush head and only discard a fraction of the waste than before.
Have you ever thought that it feels like a waste to throw away the whole interdental handle after use? So did we!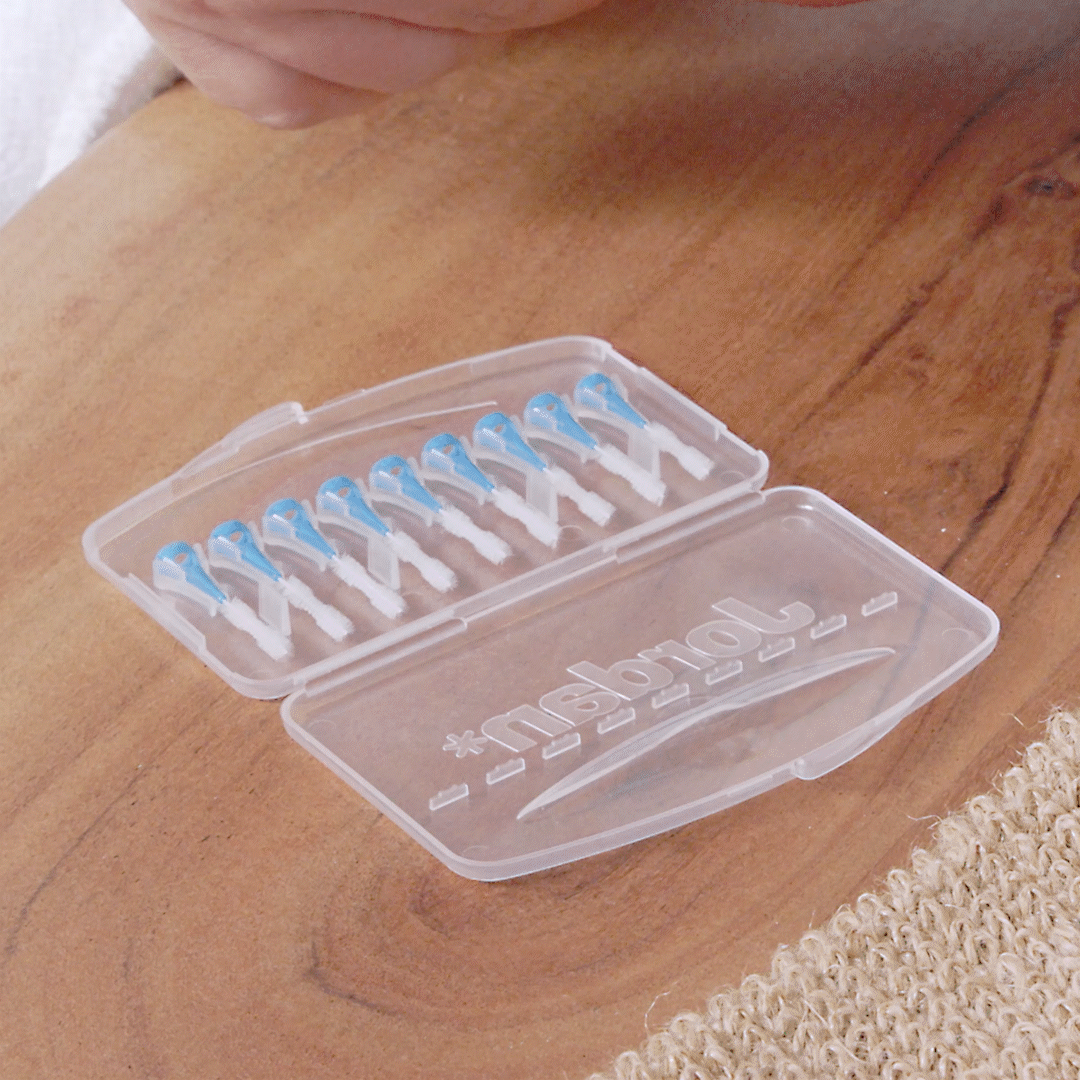 Replaceable interdental brush heads
Usually, when an interdental brush is used, the whole brush including the handle is thrown out. With Brush Between, we wanted to offer a solution that makes it possible to easily replace the brush part, without it falling out during use. The brush has counter-hooks that secure the brush while in use and can be pushed in to release the head when it's time to discard it. Safe and easy!
angled handle and high-quality brush heads
At Jordan, we don't compromise on effect and dental care, so even though the Brush Between could be seen as a more sustainable option, it was important for us that it is the best possible solution for interdental cleaning. The handle is therefore angled for superior reach and ergonomic grip. The refill brushes is also a premium interdental brush with metal for structure and high-quality bristles.
Practical case
For easier storage on the go, in case you want to brush after meals, or when out-and-about, our product developers made a nifty case. This case both holds the refill-heads and can act as a stand for the brush handle between uses. Check the video above to see how easy it is to replace the head while the refills are in the case.
Different sizes of interdental brush
Brush Between is available in 4 sizes, so you can choose one that fits your teeth:
XS = 0,4 mm
S = 0,5 mm
M = 0,6 mm
L = 0,7 mm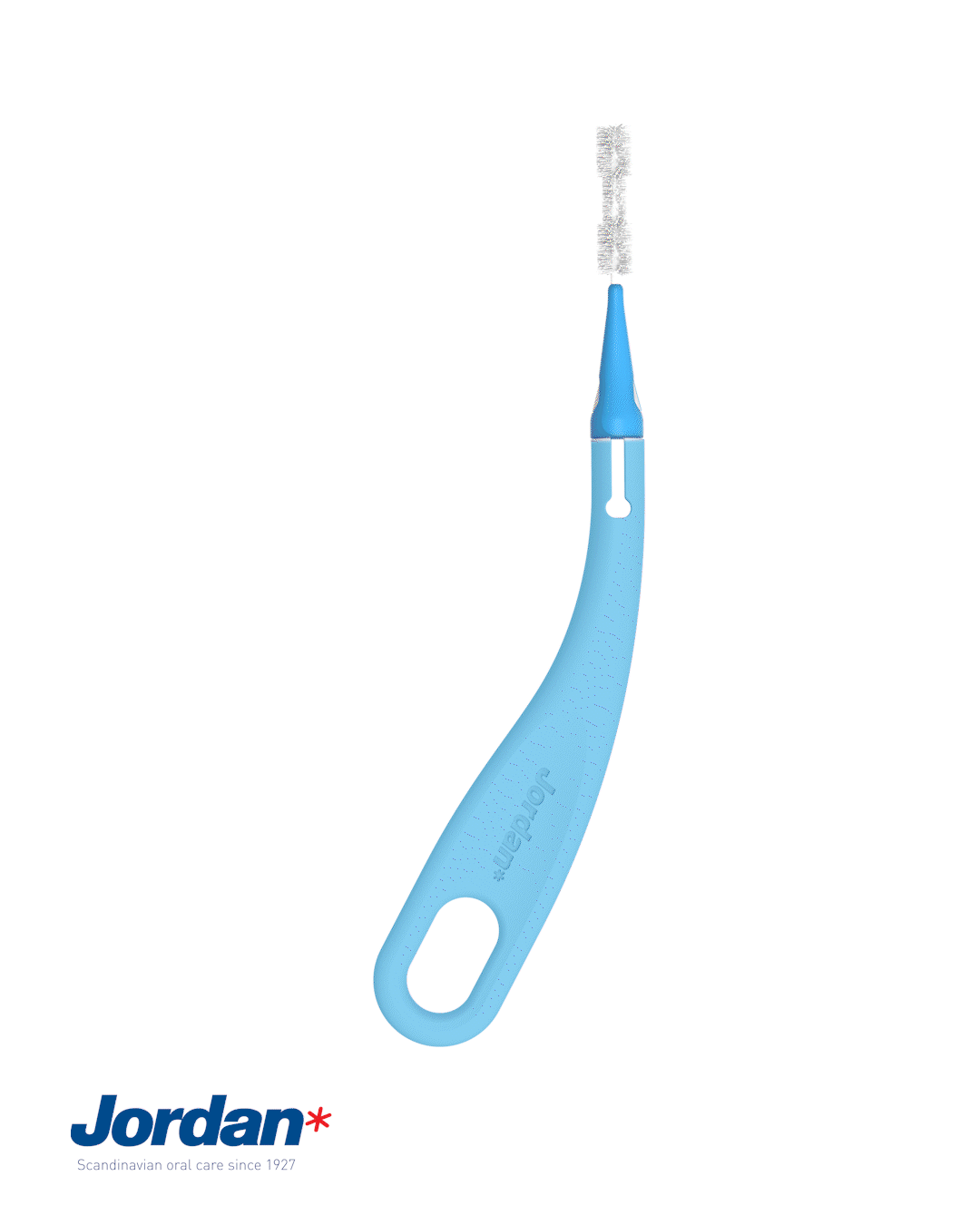 Who should use interdental brushes?
It is especially important for the following groups to use interdental brushes if you have:
big spaces between teeth
gum diseases such as gingivitis or periodontitis
braces
bridges, crowns or implants
How to use interdental brushes?